Aktuelle News & Schlagzeilen
VUE adds new Central Regional Sales Manager and Marketing Coordinator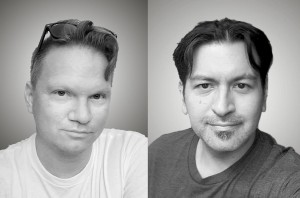 VUE Audiotechnik has appointed James Duvall as Central Regional Sales Manager and Richard Cruz Jr. as Marketing Coordinator.
Duvall studied audio engineering and previously worked for Allen & Heath as a Commercial Solution Specialist, Bose as an IT Director and onsite Engineer at SXSW and Wave as a Technical Service Director and Project Manager before joining VUE. Duvall also has interests in recording, sound design and live event coordination.
Cruz comes to VUE with over twenty years in the music industry having worked at Carvin & TCS Audio for eighteen years where he headed up the marketing department. Cruz is a life-long musician and also runs a recording studio in his spare time. Before joining VUE, he ran a video production company with a focus on music videos, product demos and social media marketing.
© 1999 - 2020 Entertainment Technology Press Limited News Stories