Aktuelle News & Schlagzeilen
George Masek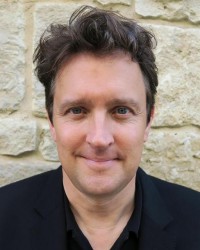 Signify Entertainment Lighting announces the return of Philips Vari-Lite veteran George Masek. His appointment follows the arrival of Brian Friborg as the new Head of Signify Entertainment Lighting, and of Gary W. Sanders as Sales Manager for the Americas. Based at the company's Dallas office, Masek will look after Business Development for the Philips Vari-Lite, Philips Strand Lighting, Philips Selecon and Showline brands.
Masek has specialized in automated lighting for almost thirty years. Beginning his career in 1990 as a Vari-Lite Road Technician, he toured the world with various artists, providing on-site support for Vari-Lite products from the VL1 onwards.
He later moved into technical support and sales, becoming Vari-Lite Product Manager in 2002. Over the next decade he was part of the Vari-Lite design and engineering team which produced the VL3500 Spot and Wash fixtures, as well as the VL500 Series and VLX luminaires.
In 2012, Masek left Philips Vari-Lite to take the role of VP of Automated Lighting at ACT Lighting. In this position, he represented a range of manufacturers to the US market, gaining further experience with a variety of new customers and product lines.
© 1999 - 2020 Entertainment Technology Press Limited News Stories