Aktuelle News & Schlagzeilen
Frank Schotman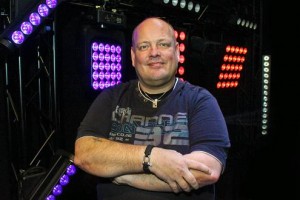 Frank Schotman (also known as "The Tank") has joined Elation Professional's European sales team as a technical sales representative and product specialist. He is a well-known face in the lighting industry with over 25 years of experience under his belt. He came to Elation from a position as Senior Product Specialist at the AED Group, where he supported High End Systems Inc.'s Hog4 family.
Schotman also worked for Eclipse Staging Services in Dubai as Head of Lighting and is a specialist in automated fixtures. He brings with him a wealth of front line experience from major tours and productions of all types. Highlights include support for the 2006 Winter Olympics in Turin, as well as support work on tours by Prodigy, Eric Clapton, Faithless, Iron Maiden and One Direction, as well as Coldplay's "A Head Full of Dreams" tour.
Frank Schotman started with Elation's European sales team on December 1st and is based at the Elation European headquarter office in Kerkrade, The Netherlands.
© 1999 - 2020 Entertainment Technology Press Limited News Stories