Aktuelle News & Schlagzeilen
Elation supports Insomniac dance events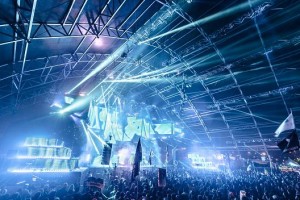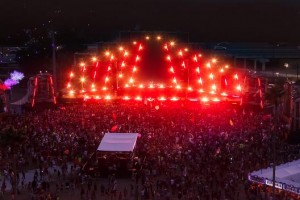 Elation and SJ Lighting's relationship continued last fall on a number of dance events produced by Insomniac Events, including Dreamstate, Escape Psycho Circus and EDC Orlando. Lighting was designed by Steve Lieberman.
Held at the NOS Events Center in San Bernardino, California, Insomniac's Dreamstate expanded to four stages with new stage designs and enhanced production. SJ Lighting brought the festival's Dream stage structure to life using 76 Platinum Spot 35 Pro moving heads, eight Colour Chorus 72 LED battens, and 120 Opti Tri 30 compact LED Par lights. On the festival's Sequence stage, Platinum FLX hybrid moving heads provided beam and spot looks while 24 Opti Tri 30 Par lights kept the truss colored.
Insomniac's Halloween EDM festival, Escape Psycho Circus, returned for its fifth year at the NOS Events Center and included multiple stages, amusement rides and a UV/black light theme. On the festival's Slaughterhouse stage, 184 Colour Chorus 72 LED battens were used to line the set's horizontal LED screens top and bottom.
68 ELED TW Strips and 172 Opti Tri PAR lights provided color for the structure at the Ghoul's Graveyard stage while 40 Platinum Beam 5R moving heads, 24 Protron 3K strobes, 14 SixPar 300 Par color changers, and 60 EPAR Tri Par lights worked the Cannibal's Tea Party stage.
The sixth incarnation of EDC Orlando took place at Tinker Field with Nero, Bassnectar and RL Grime playing the Circuits Ground stage and Jamie Jones and Markus Schulz headlining the Neon Garden stage, both dressed for the occasion with Elation lighting.
The same 360-degree immersive design that was used for the 2016 EDC Vegas Circuit Grounds stage was used at EDC Orlando with 102 Elation Colour Chorus 72 LED battens and 90 Opti Tri PAR color changing Par lights used to highlight the truss design. Over on the Neon Garden stage, the vibes of trance, house and techno were enhanced with color from 61 Elar PAR 108 lights.
(Photos: Adam Kaplan/ASK Media Productions Inc.)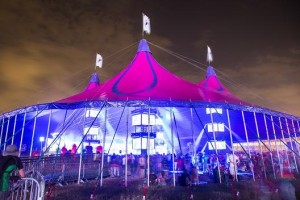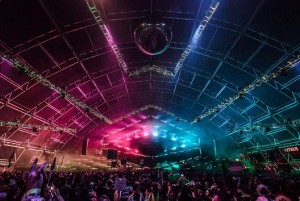 © 1999 - 2020 Entertainment Technology Press Limited News Stories