English News
English News Schlagzeilen
Robe BMFLs supplied for Queensferry Crossing opening event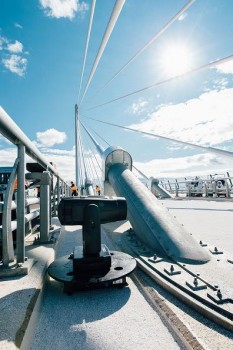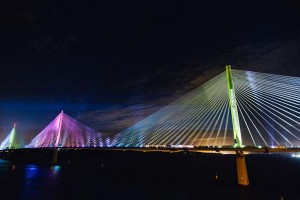 For its opening event, Scotland's Queensferry Crossing - the  world's longest triple towered cable stay bridge (2.7 kilometre long and 207 metres high) - was illuminated by 60 x Robe BMFL Wash Beams, switched on by First Minister of Scotland, Nicola Sturgeon.
The lighting scheme was designed by event production company JMP Productions, specified and supplied by Edinburgh rental and production specialists Black Light. Their project manager Thomas Ramage worked closely with Jon Pugh from JMP and contacts from Speakeasy and Transport Scotland.
The lighting was part of a mixed-media display which also included projection. The 60 x BMFL WashBeams were positioned equidistantly along the central reservation of the Queensferry Crossing. From here they were able to shoot upwards and catch the towers and the intricate geometry of the cable stays.
A sequence of effects were programmed for the reveal moment, ranging from beams blasting over to the Forth Road bridge and original Forth (railway) Bridge - which also traverse the water - to washes and texturing on the Queensferry Crossing cable work. Projections (from positions on the Forth Road Bridge and the shore at Queensferry) were beamed onto the northern most of the three commanding 679 ft. high towers and underdeck supports which included text and abstract images.
The system was programmed by John Rogers and controlled from a pair of Avolites Quartz consoles run via Titan Net and a dual redundancy fibre network utilising Luminex network switches which was installed for the hand-over event. For the build and the one evening programming session, this was located on the Forth Road Bridge running via a wireless link.
The BMFLs had to be programmed in batches of 10 on that programming night. For the show itself, lighting control moved into the centre of all the fixtures on the Queensferry Crossing where they ran Capture visualisations of the show as it was impossible to physically see the effect of the lighting across the bridge from there.
(Photos: Ryan Buchanan)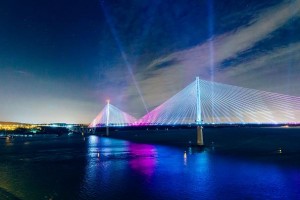 Maestra supports 'Reply Exchange' conference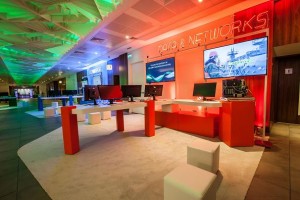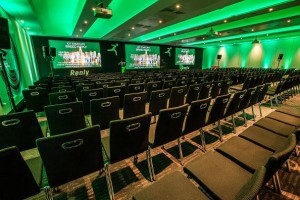 Event production specialist Maestra London delivered a technical package to Gruppo Peroni for the one day conference 'Reply Exchange', working with event producer Toria Richardson. The event was staged by Italian IT company Reply SpA at London's 155 Bishopsgate venue. This comprised a large plenary conference space, three breakout areas and an exhibition section. Maestra worked alongside Firecracker who built the set and staging.
In the main conference area, the house projectors were used, together with one of Maestra's Analog Way Di-VentiX II mixer/scalers which integrate four show laptops to the system, two running Keynote for presentations and two running PlaybackPro for playback video content. The screen surfaces for the projection were part of the set.
A D&B T10 sound system was installed into this space by Maestra, complete with a Yamaha QL5 mixer and a selection of mics for speakers and presenters, all optimised for spoken word and the delivery of some VT playback audio.
The three breakout rooms replicated the main space layout, but on a smaller scale and these all featured smaller T10 PAs and Yamaha QL1 mixers. The exhibition area was divided into five large pods, constructed to illustrate the different areas of work in which Reply engage, with each pod dedicated to specific types of products, accommodating 22 different exhibitors.
For each of the five stands, Maestra provided 55 and 65 inch LED screens and each exhibitor also had their own 27 inch monitor inbuilt into the stand. The individual exhibitors could hook up their own laptops - housed in a purpose built cupboard also part of the stand design - which showed their specific product or promo material.
Maestra supplied a range of switchers and a matrix so footage could appear on the large screens. As much of 155 Bishopsgate's existing lighting was incorporated into the design as possible, with Maestra adding 90 x Core ColourPoint Mk2 battery powered wireless LED uplighters - supplied by Wireless Lighting - which were deployed around the conference spaces, colouring the walls.
Twenty-four of these fixtures grazed up the walls of the main conference space, with 12 in each of the breakout areas and the rest dotted around the venue, adding colour and texture to the 'blank' spaces. Each of the exhibition pods featured a slick neon sign announcing the discipline/field of the content and additional ColourPoint 2s were used to replicate the colour and feel of these signs around the individual pods. The fixtures were run in master/slave mode for quick and easy tweaking of colours as and when needed.
Maestra's team was led by project manager Jack Jury who was joined by 12 crew from Maestra for the task, which had a two day build period, one show day and then out that same evening.
(Photos: Two By Two Video)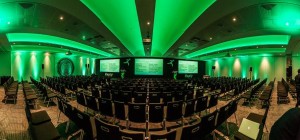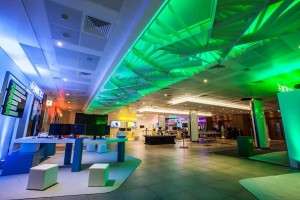 DAS Audio system installed at Twelve Miami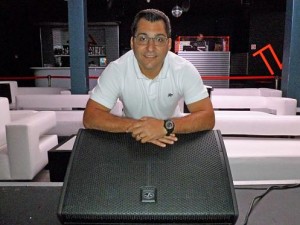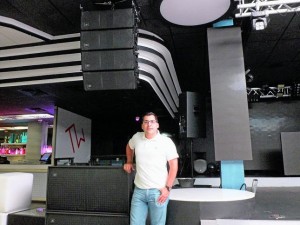 Twelve Miami is a club that focuses on promoting live concerts every weekend in addition to hosting various electronic nights and other cultural events. The club's sound reinforcement system includes components from the Event, Artec, and Vantec Series catalogs of Valencia, Spain-based DAS Audio. PA Sound and Solutions Corporation of Medley, FL, coordinated the transaction.
The DAS loudspeaker setup at Twelve Miami includes a total of eight Event 210A 3-way active line array enclosures: flown four elements each for the left and right main hangs. These loudspeakers are augmented by four DAS Event 218A powered subwoofers, two enclosures each for the left and right sides of the stage, positioned on the floor. To ensure event coverage at the very front of the stage area, there are four DAS Artec 508A powered 2-way loudspeaker enclosures placed across the front of the stage.
For the performers, the on-stage monitoring setup includes four DAS Vantec 15A powered 2-way sidefill enclosures as well as four Event M210A 3-way active stage monitors. Loudspeaker management is provided by a DAS DSP-4080 4-input/8-output stereo/mono processor. System cabling is handled by products from Accenta USA while an Avid Venue SC48 console handles mixing chores.
Photo shows Leandro Arguello, Sales Manager, PA Sound and Solutions Corporation.
Yamaha QL5 used for 'De Hersenhap' tour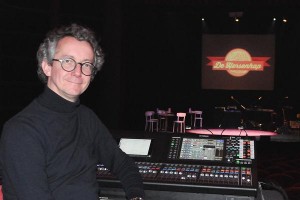 'De Hersenhap' (A Piece Of Mind) is a humorous Dutch language production which has enjoyed a successful Belgian tour. Front of House and monitor sound were both mixed on a Yamaha QL5 digital console. The show was mixed by sound engineer Peter Claes.
With the production's instruments, backline, props, microphones and mixing console all touring in one truck, Claes needed a digital desk which could cope with any house PA system it may encounter, but in a compact footprint. He chose a Yamaha QL5, supplied by AV rental house AED Group. The show featured around 20 input channels for the show's three musicians, plus wireless microphones and in-ear monitors for the whole cast.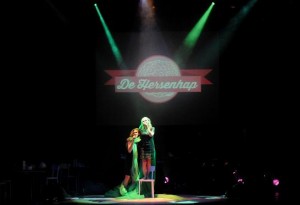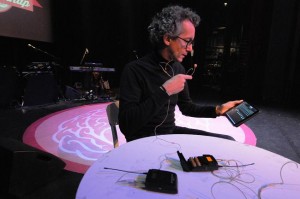 CPL delivers technical production for "Construction's Got Talent"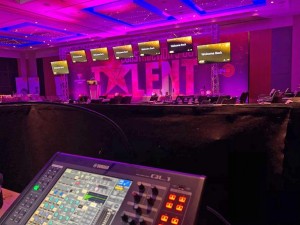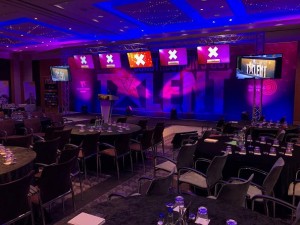 Technical production specialist Central Presentations Ltd. (CPL) working with producers Constructive Communications, delivered full technical production including a bespoke iPad App for "Construction's Got Talent", a team-building/gala dinner conference event for independent construction and property services company Wilmot Dixon.
This was staged in the Noble Suite at the Pullman Hotel on Euston Road, London, with tailor made format partly inspired by TV talent show competitions on a quest to discover the company's own undiscovered talent, which was interspersed with presentations and speeches. Lee Gruszeckyj led the CPL team who worked with Constructive Communications' project manager Ken D'Souza.
A 10 metre wide stage with free-standing printed graphic wrap set/backdrop including the event's own 'Got Talent' logo was installed, complete with small thrust for the competitors and presentations. Meanwhile, at the back of the room, a Judges Stage with its own graphic wrap was built at 800 mm high, so just raised above the dinner tables. All the staging was designed and built by CPL specifically for the event.
The four judges each had an iPad for which CPL created a custom touch screen interface featuring a big red digital buzzer. Five LED screens were rigged on a scaffolding goal post structure above the stage, each with a judge's names displayed, and each iPad was linked to its relevant screen. An additional iPad was supplied to the judges - shared between the four - with a golden buzzer surface which they could hit if they wanted to vote an artist straight through to the final.
The iPads transmitted a wireless signal to CPL's D3 media server which output video to the screens and audio to the PA. The D3 was programmed with all the event graphics and a host of playback footage, also all created especially for this event.
In addition to the four judge's screens, two 75 inch LED screens were rigged on the uprights of the goal posts. As with the screens goal post, most of the technical production was ground supported due to restricted roof hanging points and for speed of set up.
A selection of fixtures were chosen for lighting including Arri L5-C LED washes and Claypaky A.leda K10s fitted with B-Eye lenses, Martin MAC Aura LED wash moving lights and Philips SL eStrip LED battens. These were all hung above the stage. A few generics were rigged in the roof to light the judges, and everything was controlled via an Avolites Quartz console.
Audio was a D&B system: CPL's audio team specified a combination of E8 speakers and B4 subs which were rigged in a point source format on stands around the room. Catch-box mics were supplied for Q&A sessions and a full stage mics-and-stands package to deal with the various singers and bands. The Ant and Dec style talent show presenters were on DPA headsets mics, and these, plus Shure tie-clips, were utilized by the speakers.
A total of 10 acts took to the stage over the course of the day, five in the morning and five in the afternoon, with the final staged in the evening during the dinner. Lee Gruszeckyj and the CPL crew started their get-in the previous day.
Tube UK supports Manchester International Festival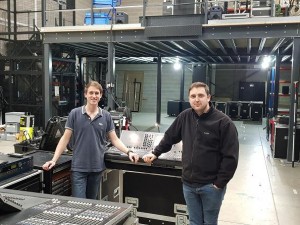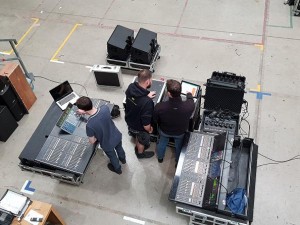 Manchester based Audio specialist Tube UK supplied a variety of audio systems to around 45 different projects and installations at the 2017 Manchester International Festival (MIF), which took place in, around and all over the city last summer.
The company has been involved since the first official MIF event back in 2007, and also two years before in a teaser event for the now biennial accessible-to-all arts festival which celebrates new works. Tube's role in MIF has increased over the years together with the sizes and scope of the Festival, and last year's projects varied in length from five weeks (the longest including setup) to numerous one day pop-ups.
Tube's Melvyn Coote oversaw all projects and collaborating closely with festival technical director Jack Thompson alongside a project management team of three - Adam Taylor, John Redfern and Dan Steele, plus a crew of 20-25 regular freelance engineers and technicians.
Robe fixtures installed at Detroit's new Little Caesars Arena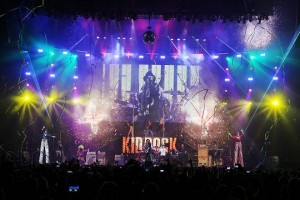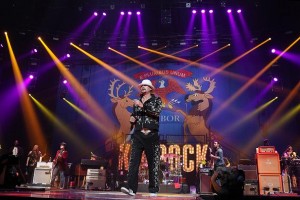 The new Little Caesar's Arena in midtown Detroit is a 15-22,000 capacity multipurpose venue and home to the NHL's Detroit Red Wings and the NBA's Detroit Pistons. The venue will also be used for a wide range of concerts and events. Robe's BMFL Blades and BMFL WashBeams were specified as a major element of the house lighting rig by Eric Wade at Crossfade Design LLC who was part of the venue's project leadership team and designer of theatrical lighting and video projection.
He and his Crosssfade Design team - Jason Robinson, Michael Nevitt and John Early - also coordinated the installation and programming of the new lights, and will be brought in to assist with projects, working alongside the venue's producer and director of events, Pete Skorich.
With long throw distances involved (100-200 ft.), Eric Wade and his colleagues chose 36 x Robe BMFL Blades and 24 x BMFL WashBeams, together with other lights. They also chose Anolis ArcDots, 450 of which are mounted on the tensioned wire grid covering 80% of the ceiling and combine with 1,700 LED strips.
The BMFLs Blades are around the perimeter of the ice (for the ice hockey events), with the BMFL WashBeams rigged in the high corners of the building, all trimmed at around 100 ft. above the floor. The Arena's moving lights are used for all the Pistons and Red Wings games and for other sporting events like WWE, where they are added to the visiting production rig.
The new venue and its lighting installation has already benefitted several events including six 'homecoming' concerts by rapper Kid Rock. His lighting and visual designer Nook Schoenfeld incorporated the house BMFLs into their lighting rig. Eric Wade visited rental company Upstaging with Nook Schoenfeld ahead of the Kid Rock shows and they programmed the lighting building blocks together.
Schoenfeld added 17 x Robe Pointes to his own production lighting rig that were supplied by Upstaging. His budget had to include all the visual effects - lighting, video, lasers and pyro - so he made a decision for these shows to choose a fixture without CMY color mixing so they could slice through pyro and lasers when needed. Pointe was his "beam light of preference," as he states.
(Photos: Todd Kaplan)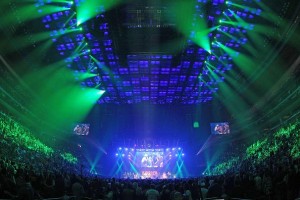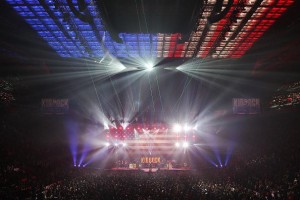 State Fair of Texas features various Elation fixtures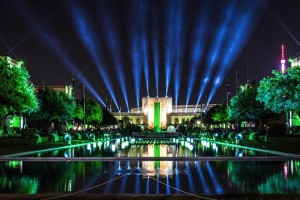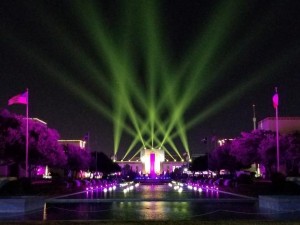 For the State Fair of Texas, which this year ran from Sept. 29th through Oct. 22nd in Dallas, Lighting designer Nick Belley and show producers Interlaced Productions used Elation Professional's IP65-rated Proteus series moving heads, along with other Elation gear.
Set to music celebrating Texas heritage and American pride, the Mattress Firm "Illumination Sensation" show incorporated dancers, fountains, an array of lights, projection-mapped buildings and fireworks. Roughly twenty minutes long, the show took place each night of the fair at the Fair Park Esplanade fountain, which stretches over two football fields long with a stage in the middle.
This year's show was expanded to include lighting of the historic Hall of State building, which sits at the end of the Esplanade, making the rig about 400 yards end to end. The Proteus Beams were used to reproduce a historical look. Eleven fixtures were spread out on the roof of the Hall of State building and used to shine an array of beams in a moving canopy of light.
Although everything associated with the show - fountain, lighting, pyro, video, projection and sound playback - was run on timecode, Nick Belley says that control was a challenge as the control center was 600 yards away from the Hall of State building with no way to run a cable between the control center and the roof due to heavy foot and vehicle traffic on the fairgrounds. "We came up with the solution to use an EnGenius long range outdoor wireless bridge to transmit Art-Net from our control center to the roof, creating a network with no latency across the Esplanade."
Mounted atop buildings flanking the Esplanade fountain were four Proteus Hybrid moving heads. Pointed downward towards the stage, the fixtures were primarily used in spot mode to light the stage portion of the show in color and pattern. The Proteus fixtures were part of a large effects package that also included Elation Platinum Beam 5R, Platinum Beam 5R Extreme and Satura Profile moving heads in weatherproof enclosures, as well as other effect lighting.
Used for color and beam effects, 12 Platinum Beam 5R and Extreme version fixtures were placed on the roofs of the Automobile and Centennial Hall buildings for aerial effects, with eight fixtures on each corner of the octagonal stage also for aerial effects. Eight Satura Profiles were placed around the stage to light the performers during the show and then repositioned after the show to light the trees around the fountain until the fair closed each night. Production and lighting supply for the "Illumination Sensation" show was by Dallas-based event solutions company Onstage Systems.
(Photos: Interlaced Productions)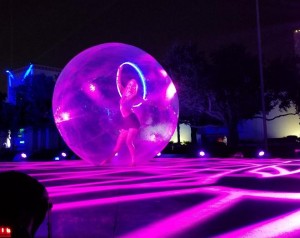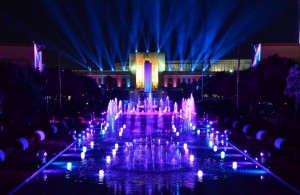 Robe BMFLs illuminate Basel Tattoo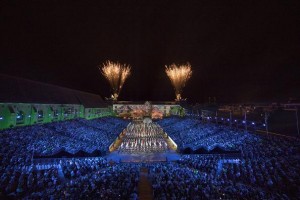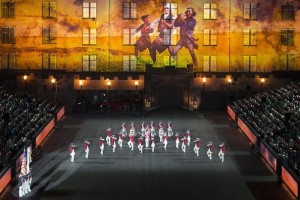 Seventy Robe BMFL moving lights - 48 BMFL Blades and 22 x BMFL WashBeams - were used on the 2017 Basel Tattoo, which was staged for a week in a temporary structure erected in front of the Kaserne (former military barracks) in the centre of the city in northwest Switzerland.
The BMFLs were part of a lighting scheme by Rolf Derrer for the week long Tattoo which featured ten shows and capacity audiences of 7500 for each one. Working closely with Derrer was programmer and his right hand person Reto Engler, who has worked on the event since 2013. The BMFLs were supplied by Winkler Multimedia Events AG from Wohlen together with the rest of the lighting kit and the full technical production.
Left and right of the field-of-play were two MiTrix video screens and the front of the Kaserne building was mapped with large format projections, 66 metres wide by 11 metres high, fed by six Panasonic 31K machines. Derrer and Engler had to ensure that lighting was kept away from the projection on one hand, while it also had to hold its own against the brightness and ambient lighting emitted by the LED screens.
Each side of the performance space three Layher lighting towers were installed and most of the 48 x BMFL Blades were rigged on these. At the front of the parade ground, all the BMFL WashBeams were positioned on trusses at the back of the seating platforms, together with a few BMFL Blades. The fixtures were all used to illuminate the field-of-play and for key lighting some of the acts. The BMFLs on the side towers were used for side lighting and to create gobo patterning on the floor.
Reto Engler, Rolf Derrer and Winkler's technical director Roni Huber - as the second lighting operator - programmed the show over four overnight sessions, working closely with media server programmer Michael Kuhn who was dealing with all the video content playback.
(Photos: Pressebilder.ch)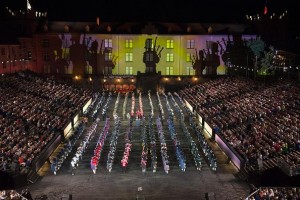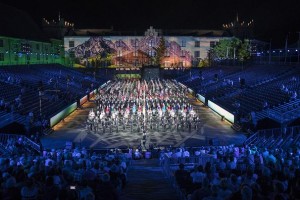 Powersoft Ottocanali amplifiers installed at Ukrainian amusement park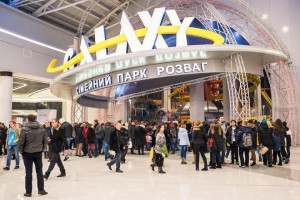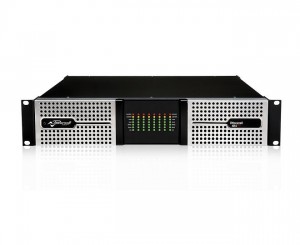 Four years in its construction, Ukraine's Lavina Mall has opened the doors to its 140,000 sq. m. shopping and leisure concept, the largest in the country. Housed within and occupying 20,000 sq. m. is Galaxy Amusement Park, one of the largest indoor theme parks in Europe. The sound coverage for the entire amusement park is under the control of Powersoft Ottocanali power amplifiers, specified and installed by integrator and Powersoft's Ukraine distributor MAG Audio.
The audio soundtrack at Galaxy is distributed via a network of over 400 loudspeakers, installed at the 20 metres ceiling height and zoned around the indoor park and its attractions. Driving the audio across the space are four Powersoft Ottocanali 4K4 power amplifiers.
"The specifications explicitly stated on-board DSPs and centralised remote control via PC over the entire sound system, so Ottocanali and Armonía were suited to meet the demands of the project," says Igor Sydorenko, MAG Store's field service engineer, and the Lavina Mall project manager, responsible for project's design and implementation.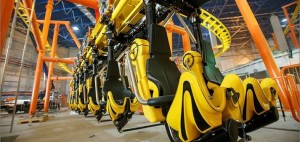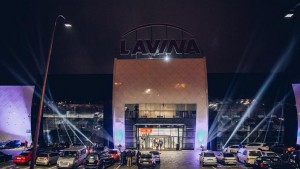 WI Creations supports Electric Daisy Carnival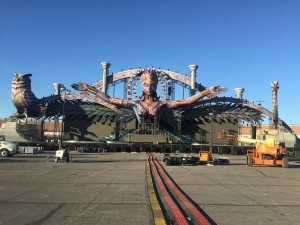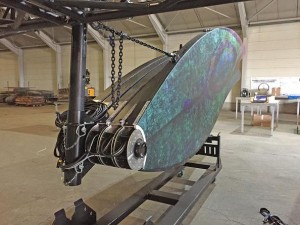 WI Creations was involved in the custom design and fabrication of several key scenic elements for the 130 m wide and 30 m deep KineticField main stage at the 2017 Electric Daisy Carnival (EDC) festival in Las Vegas. It is the second year running that WI has worked on this EDM event staged at the Las Vegas Motor Speedway. This year, the WI project team, led by Yves Vervloet, worked directly for event organisers Insomniac and Jake Berry's technical production team led by Bryan Yablonski.
A hundred and thirty-two feathers assembled in 28 wing sections were a major part of the WI brief. They also built a 15 metre wide 'eye circle' rigged behind the head of a huge inflatable Gaia; two arches had to be positioned behind two scenic owls flanking the Gaia, as well as four bracelets to support the Gaia's arms. All these WI items were designed and supplied with dollies so they can be toured to other EDC events worldwide in the future.
The 28 complete wing assemblies are a combination of 4 and 5-feathered versions - six of the larger 5-feather variety and 22 4-feather. Each feather measures 6 metres wide by 1.3 metres high, is 15 cm deep and weighs 90 Kgs. For each combination, the feathers were assembled on custom hinge systems so they can slide open like a real bird wing during lifting.
A double heavy duty truss was specified by WI for the task, with the wings hung on the front rail, counterweighted by 15 x 2 tonne video screen rigging motors hung on the back rail. Twelve tonnes of lifting capacity were needed on each of these two 30 metre support trusses (stage left and right) to raise all the wings.
The feathers have a custom integral pivot assembly system designed by WI for ease of rigging, so the dollies were all lined up onstage alongside the supporting truss and the feathers attached to special hooks on the truss. As the truss was raised, the feathers lifted and folded out of the dollies. To keep the feathers in the desired positions, each is related to the previous feather using an adjustable Reutlinger steel.
Nine 2-tonne motors were used for the final lift. Four tilting motors kept the balance at the back as the truss was lifted, making a total lifting capacity of 20 tonnes per truss. WI designed and supplied special delta plates to combine 2 x 2 tonne motors at the heaviest lifting points. The truss and motors were sourced by video suppliers VER.
Once the wings were at trim height, the truss was dead hung before rigging the 20 tonne video wall. The StageCo stage structure itself was designed and built with header blocks for these truss motors and StageCo, led by Tom Frederickx, supplied all the black steel support for the general stage area as well as the scenic and video elements making up the complete Gaia stage set.
In addition to the wings, WI also made the two 50 m wide 'eyebrows' for the Gaia comprising two big arches that sat in front of the feathers, as well as the 15-metre diameter 'eye' circular piece flown behind the head. The four bracelets - two for each arm - were an aluminium construction and served the practical purpose of securing the inflatable dolly - made by Airworks - to the StageCo structure.
The eyebrows and eye circle were made from aluminium frames, complete with front and side cladding and supplied with bespoke brackets and tubes to which moving lights were out-rigged. The elaborate fabrics and printing applied to the set pieces were supplied and coordinated by Michiel Eijlders from Vertical Vision in the Netherlands. All the fabrics are attached onto the frames at the WI's warehouse in Heist-op-den-Berg before shipping.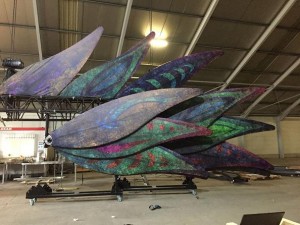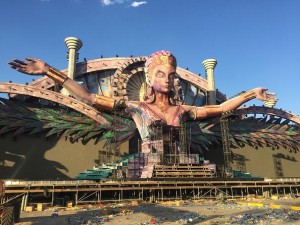 Brantley Gilbert on tour with Claypaky lighting fixtures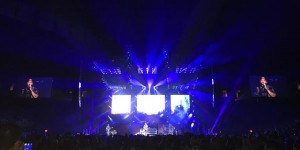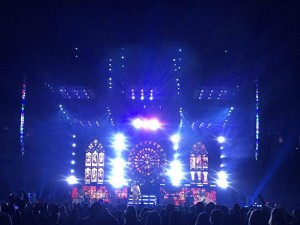 For Brantley Gilbert's arena tour in North America this year, Nathan Alves and Howard Jones co-designed the show, which featured Claypaky Scenius, Mythos 2, Sharpy and Stormy Strobe fixtures. Jones' company, Nashville-based DCR, supplied all of the show's equipment; it has provided gear for Gilbert since before his first record deal.
"In the past tours used truss structure to define a shape, like the motorcycle motif for last year's tour," Alves explains. "This time we used digital scenery with videowalls front and center." The stage featured five LED video surfaces. A 20 x 20-foot LED was at center with 15 x 20-foot LEDs flanking them. Two letterboxes, measuring 20 x 6 feet each, were on the floor bookending the drums.
The lighting rig was the largest Gilbert has had, Alves notes. Its complement of Claypaky fixtures consists of 36 Mythos 2, 34 Scenius, eight Sharpys and 14 Stormy Strobes. The Mythos 2 fixtures separated the LED screens and were placed downstage as effects and back lights. Although a large portion of DCR's inventory of Scenius and Mythos 2 was devoted to the tour, Jones reports that the fixtures have "been very busy" with "significant rentals" between tour legs.
Thirty-four Scenius served as side and back lights. Eight Sharpys were positioned on the floor as effects fixtures. The Stormy Strobes were placed at the end of every piece of overhead truss. The tour was operated by Jack Bowers and supported by Greg Shipley, crew chief and programmer.
Penn Elcom announces India operation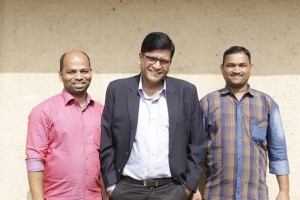 Penn Elcom has announced the launch of a new distribution centre in Mumbai, India. This will be based in the Vasai area and will be headed by Rodney D'Monte. D'Monte will initially be working with six staff which will increase as the operation ramps up.
The Indian operation will first focus on the racking and hardware elements of Penn's business, and will also manufacture and distribute products utilizing brands like Amphenol cables and Neutrik connectors. It will also work closely with the Chinese operation - based near Beijing - sourcing its basic hardware from there and the two manufacturing bases in the UK.
Photo (left to right): Prashant Tandle (Warehouse Assistant), Rodney D'Monte (Gen. Manager), and Sachin Wagare (Senior Warehouse Assistant).
Laver Cup lit by Robe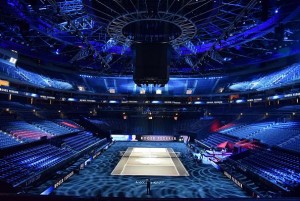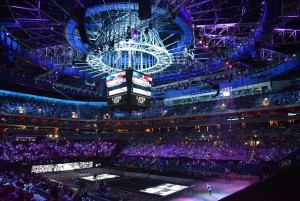 Robe BMFL moving lights - a mix of 108 x BMFL Spots, WashBeams and Wash XFs, plus 80 x Spiider LED wash beams - were chosen to light the first Laver Cup international tennis tournament. The Laver Cup is a new indoor hard court men's tennis competition staged for the first time in Prague's O2 Arena, with the action broadcast worldwide on TV.
The BMFLs were the primary lightsources for the main show court. The full lighting production was designed by Smart Productions, providing a team of 28 riggers and lighting technicians on site led by Smart's Josef "Pepa" Zenisek who was also the event's overall technical director for the Local Organising Committee (LOC) and the host broadcaster.
A total of 10 trusses were installed into the O2's roof and utilised for lighting positions, with the main court lighting units positioned on two 40 metre and two 16 metre trusses rigged individually but in a box configuration directly above the court area. The eighty Spiiders were used for lighting the audience grandstands surrounding the tennis court, distributed along a series of shorter trusses flown slightly lower around the arena.
Smart's lighting programmer Ondrej Burian had added 14 more Spiiders to the initial plot which were rigged on the venue' s roof catwalks and used to illuminate its roof structure. Toby Harding, from video and production design specialist Offset Dice who was the event's lighting director, and Ondrej Burian worked together both programming and operating using two networked GrandMA2 consoles on site.
The lighting equipment was sourced from a number of different rental companies, with German based Niclen being the primary supplier. For the PA they utilised the house racks-and-stacks with Mediatec brining in consoles and control, and video was also provided by Mediatec.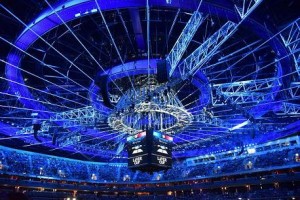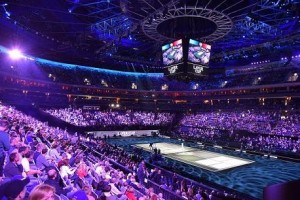 Maestra London announces four new team members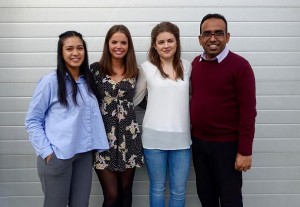 London and Dubai based event technical design and production specialist Maestra has welcomed four new team members in London. Lizzie Bishop joined as Senior Project Manager, Alice Dapling came on board as a Senior Production Designer; Sirajuddin Mohammed is focussed on the financials and accounts, while Jenny Bumanglag strengthens the operations division.
Photo (left to right): Jenny Bumanglag, Lizzie Bishop, Alice Dapling and Sirajuddin Mohammed.
DAS Audio sound system installed at Daily's Place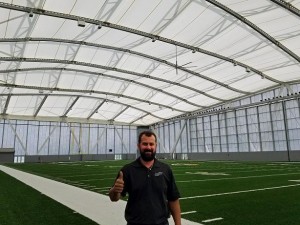 Located in Downtown Jacksonville, Florida, Daily's Place is a multipurpose outdoor amphitheater connected to the south end of EverBank Field football stadium, and shares space with a "flex field" indoor practice facility for the Jacksonville Jaguars. This year, loudspeakers from the Artec-300 series and HQ series product groups of Valencia, Spain-based DAS Audio were placed into service.
Florida Sound Engineering Co, Inc., also of Jacksonville, FL, was contracted to install the new sound reinforcement system at Daily's Place. "We used a combination of 24 DAS Artec 315.96 2-way, passive enclosures along with HQ-218CX high power sub bass enclosures," explains Neil Cooper, Senior Project Manager, who handles system design and engineering, sales, project management, and serves as a technician for Florida Sound Engineering.
"The Artec loudspeakers are spaced evenly throughout the area and are mounted to the facility's structural supports at a height of about 80 feet. Similarly, the HQ series subwoofers are evenly spread out around the area and mounted up high as well. For the actual loudspeaker positioning, we had custom mounting brackets made to affix the loudspeakers to the main roof support beams of the flex field facility."
IALD and LightingEurope put on joint event in European Parliament
In October 2017, the International Association of Lighting Designers (IALD) and LightingEurope stressed the importance of lighting and wellbeing in buildings with a joint event in the European Parliament hosted by MEP Peter Liese. A panel of EU policy makers, industry representatives and lighting designers gathered to discuss the importance of working and living in a healthy environment and how lighting can contribute to healthy buildings.
The European Parliament Committee for Industry, Energy and Research (ITRE) voted on the Energy Performance of the Buildings Directive (EPBD) review report. ITRE Committee, with this vote, expressed the need to take into account not only energy savings but also well-being of the people in this legislative review.
Discussing the EPBD review and the future of EU regulation on lighting, Kevan Shaw, Professional member and Director-at-Large of the IALD, stated, "We need to look at actual energy used not product efficiency or power density of lighting to create meaningful energy savings in the real world. The Lighting energy numeric indicator (LENI) provides the best metric to quantify system efficiency. Extreme care is required not to overregulate, the speed of EU policy measures must follow rate of technological advance."
Ourania Georgoutsakou, Secretary General of LightingEurope, pointed out that "EPBD will create an opportunity to boost investments in better performing buildings by including good quality lighting. The focus must be on energy efficiency and on benefits for people. Human Centric Lighting will play an important role to realize healthy buildings and thus to shorten pay-back time."
Suspekt on tour with Robe fixtures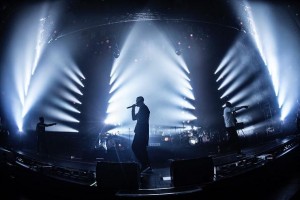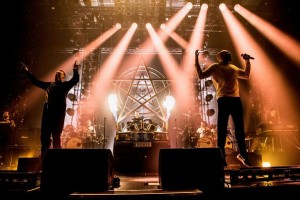 Lighting designer Johnny Thinggaard Lydiksen used 104 Robe fixtures for the initial show design for Danish hip hop band Suspekt which was kicked off in a stadium at the start of 2017. He was asked on-board for the first time with the band to create a new live visual experience.
In addition to the Robes - 48 x Pointes, 48 x Spiiders and 8 BMFL Spots - Johnny Thinggaard Lydiksen added over 400 PAR cans to the stadium show rig and 24 x strobes. The design also had to be scaleable. Slightly smaller for a summer festival tour, and then further compressed for an autumn club tour - with 10 x Spiiders, 10 x Strobes and 16 x 8-lite audience blinders on wind-up stands.
The Spiiders were positioned on 7 floor standing wheel bases, arranged in banks of four fixtures - ACL style - deployed at different depths around the stage, with four mounted behind five truss pods in the roof. The Pointes were outrigged on six double-stacked pre-rigged truss towers each filled with a double row of PAR cans facing frontwards.
The eight BMFLs were on downstage side trusses, serving as the main band key-lighting. The Pointes were used extensively in conjunction with their frost filters to subvert a standard beam look, however over the course of the set, Johnny Thinggaard Lydiksen made full use of their combinations of features and effects.
The stage set comprised a replica classic black Mercedes, customised to contain the DJ decks and a number of flame effects and pyros. Upstage a flown aluminium set piece in the shape of the band's star logo hung behind the drum kit. The balance of the PAR cans - those not on the vertical onstage towers onstage - were in Swoboda-style pods in the roof made up from two sections of fully loaded pre-rigged truss sections strapped together.
For Suspekt's summer festival tour, the 'specials' rig was re-scaled to contain 108 PARs, 24 x Pointes and 22 x Spiiders, all brought in 'under' the production rigs provided locally at each event. Lighting equipment for all legs of the tour was supplied by Copenhagen based rental specialist Comtech. Lighting for the summer tour was programmed by Johnny Thinggaard Lydiksen on a GrandMA2 console and operated for him by his brother Jimmy Sorensen, also a lighting designer and programmer in his own right.
(Photos: Morten Rygaard)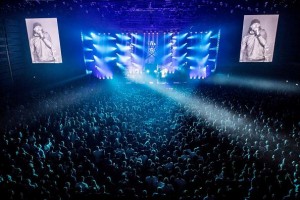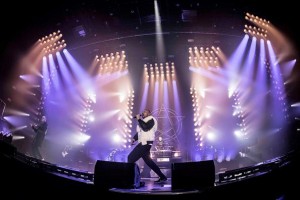 Victor Fable chooses Elation LED for "Survivor: Game Changers" finale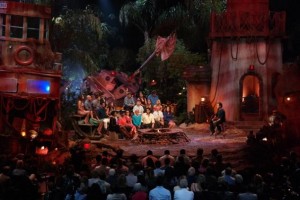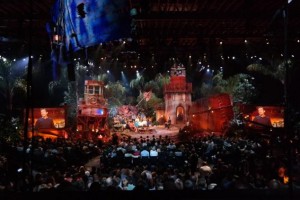 For the season finale of "Survivor: Game Changers" this summer lighting designer Victor Fable decided to add more LED fixtures to the lighting rig of the reality television series and turned to new generation LED fixtures from Elation Professional for the task.
The rig consisted of over 250 lighting fixtures including 80 Fuze Wash Z120, 26 Fuze Wash Z350, 40 Colour Chorus 12, 10 Colour Chorus 48 and 16 Satura Spot LED Pro, all Elation LED fixtures, along with Elation Platinum SBX and FLX hybrid luminaires and other lights. "It's the most LED we've had on a 'Survivor' show," says Fable, who lit his 11th live "Survivor" season finale.
The Fuze units were placed at several different positions - in the rig, on the floor and hidden behind and inside scenery elements. The one-foot and four-foot Colour Chorus LED batten wash lights (RGBA) were used to uplight hard scenery from behind plants, for downstage lighting and screen surrounds, or were employed when the set needed a broad stroke of light. The Satura Spot LED Pros were used for audience color washes and splays of pattern, as well as for framing around the screen surrounds.
Discharge-based fixtures also found their way into the finale show rig, some in the form of Elation Platinum SBX and Platinum FLX hybrid moving heads that Fable used to replace the VL Spot fixtures he has typically used on "Survivor" finales. Used in both spot and beam mode, the SBX and FLX fixtures were most prominent during the winning ballyhoo of audience sweeps when the last survivor and winner of the million dollar prize was announced.
The Elation lighting fixtures for the "Survivor: Game Changers" finale were supplied by Victor Fable Lighting and Kinetic Lighting. Fable worked on the show with a team including Nick McCord (ALD), Esteban De La Torre (Programmer), Robbie Dick (gaffer), and David Rosen (Account Rep).
Aarhus Musikhuset chooses Robe Spiiders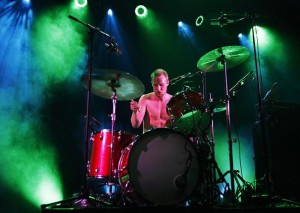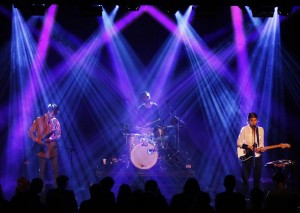 Musikhuset Aarhus - also known as Aarhus Concert Hall - in Aarhus, Denmark, has purchased 78 Robe Spiider LED wash beam fixtures. These are primarily designated for use in their main hall. Musikhuset features five principal auditoriums - a 1600 capacity Stor Sal (Main Hall); the 1200 seater Symfonisk Sal (Symphonic Hall); the Lille Sal (Small Hall) with capacity of 300, the Rytmisk Sal (Rhythmic Hall), a flexible space that can accommodate 500 seated or 1000 standing, and where most of the rock and electronic music shows are staged. The Kammermusiksalen hosts chamber music recitals.
The Spiiders, delivered by Danish distributor Light Partner, are the first Robe fixtures in the house. One of the first events on which the Spiiders were used was the three day multi-venue Spot Festival which featured Danish and Nordic music. On this occasion the fixtures were split up and used simultaneously in different venues.
(Photos: Anders Hede)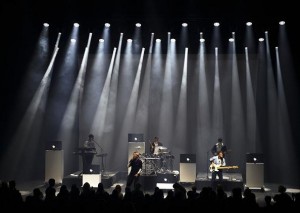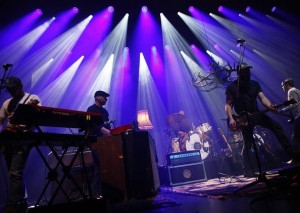 Zero 88 Orb XF desk utilized on Cirque Enchantment tour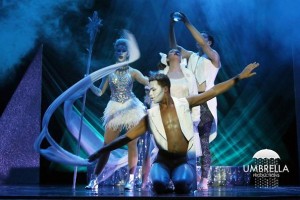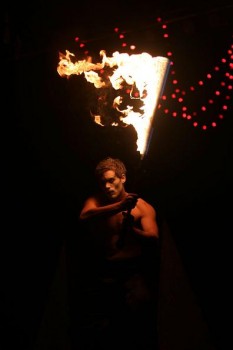 Lighting designer Richard Lambert chose a Zero 88 Orb XF desk - from Eaton's lighting control brand - to control lighting for Cirque Enchantment's 2017 UK tour which was produced by Umbrella Productions and directed/choreographed by Stuart Glover. Set design was by Becky Athewes.
The Orb XF sat at the heart of the lighting scheme. Lambert made the most of the 'Learn' function on this show, there the Orb XF records the follow time of the music automatically, so while it's not directly synched to the backing track/s, if you start the process at the correct moment, it will stay synched in time via an internal clock.
Lambert also specified a Zero 88 FLX as a portable backup console. With the Orb XF, he was controlling the touring rig comprising 12 x GPL X1s and 8 x GLP X4Ss, five Chauvet Intimidator LED 350 Spots and a pair of Claypaky HPE 300s for the moving lights, plus two ChromaBank LED battens, all running over ArtNet.
These, together with the Orb XF, were supplied by London based lighting rental company Entec. At each venue, this 'specials' package was integrated with the house 'top rigs'. Lambert programmed the Orb XF during a production rehearsal period. He brought in a 'sample' of his specials package plus some hypothetical front moving lights and side floor fixtures, so he could have a selection of house rig cues already existing, which could be cloned and tweaked as they reached the first - and subsequent - theatres.
Lambert utilized the Orb XF's eight DMX universe capacity. Ethernet was run to backstage where ArtNet was converted to DMX via a Zero 88 EtherN.8. This brought adaptability with the house rigs, three universes of DMX for Richard's touring rig, another universe for house dimmed sources, and then others were available for elements like house star cloths which could be patched into any of the spare universes.
(Photos: Umbrella Productions)
S+H supplies LED screens to TV Choice Awards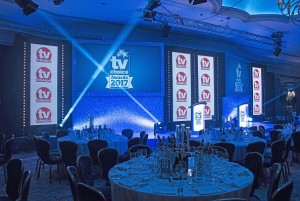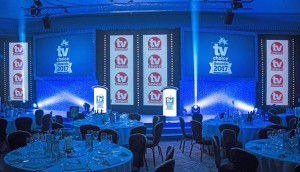 S+H Technical - working for Stoneapple Productions - supplied its 12 mm LED surface for the 2017 TV Choice Awards which were staged in The Ballroom at the Dorchester Hotel, Park Lane in central London. Over 400 TV and entertainment celebrities attended the gala dinner evening with the presentation of TV-related 18 Awards categories as voted by readers of "TV Choice Magazine".
Stoneapple has designed and produced the TV Choice Awards for many years and S+H has been supplying screen for the last three, and before that starcloth and other specials. This year, four columns - two per side - of the S+H's 12 mm LED product flanked a main projection screen positioned upstage centre.
The LED columns each measured 7 metres high by 1 metre wide, and in between each of these was a vertical row of blinder lights. The LED columns were used to display a variety of video content produced by Stoneapple for the event, including Awards graphics and aminations.
(Photos: Steve Horne/Stoneapple Productions)
IPS premiered Prolyte's Polygon XII roof at Showman's Show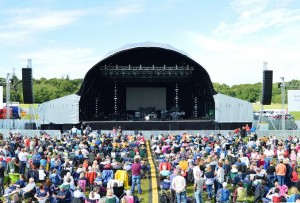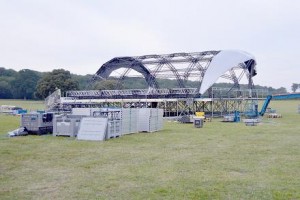 With the introduction of the Polygon XII Roof System, Prolyte added a new type to its portfolio of roof types. Based on H40V truss, the Polygon XII roof system offers a multi-functional solution. The straight truss lengths convert into a curved "tunnel" type roof with the addition of special corner sections.
Side stage areas and the cantilever construction are integrated in the design. The back wall is based on standard kedar profile and can be removed, may weather circumstances ask for it. The complete roof structure is based on a metric system and fully compatible with a Layher sub-structure and integrated Layher adapters.
The Polygon roof systems comes in four different sizes. IPS showcased the 18 m version at the Showman's Show in October 2017. After an initial test build in early June this year, IPS has used this roof on several projects, like the Tom Jones concert at Holkham Hall.
(Photos: IPS/Chameleon)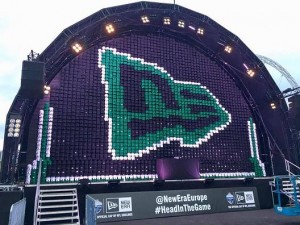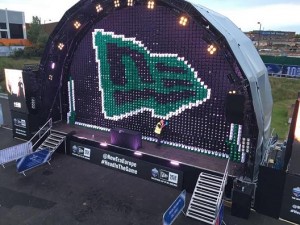 Lawo launches Online Academy for mc² console trainings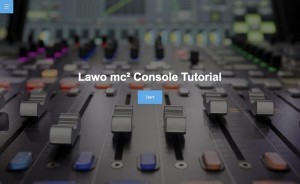 Lawo supplements its Lawo Academy training programs with a new online product training opportunity. The new Lawo Online Academy provides in its first course a free mc² Audio Console Tutorial. "In this video-based tutorial, new users can learn how to operate a Lawo mc²56 console. And as the workflows of all Lawo mc² consoles are very similar, this course will also help operators to work with any mc²36, mc²66 or mc²96 console", says Christian Struck, Senior Product Manager Audio Production at Lawo.
The course is structured into six chapters, the complete course takes about 3-4 hours. Participants can interrupt their lessons at any time and continue at a later stage. To enhance the learning experience, every chapter is followed by a short test. At the end of the mc² Audio Console Tutorial, participants can pass an exam and get a certificate. Interested audio professionals can access the Lawo Online Academy via http://bit.ly/LOAmc256 or via the Lawo homepage.
Star Dimensions lights Road to Ultra show in Mumbai with Elation gear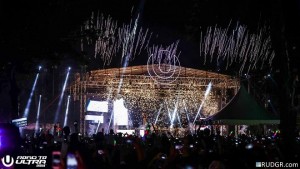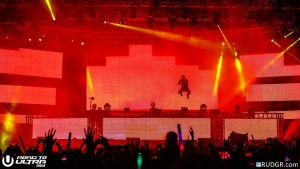 The Ultra Music Festival, held in Miami each March during Miami Music Week, is one of the biggest dance music festivals in the world and consistently features Elation Professional lighting on its stages. The festival hits the road as well, under the moniker Road to Ultra, and in September 2017 played two shows in India, one of which included Elation Professional lighting gear supplied by Elation partner Star Dimensions India Pvt Ltd.
Road to Ultra Mumbai, which took place at the Mahalakshmi Racecourse in Mumbai on September 7th, marked Ultra's first show ever in India. While the main festival in Miami sees multiple stages and hundreds of artists, the Road to Ultra events are organized on a smaller scale with fewer artists and follow an arena format with one stage.
Star Dimensions handled lighting and trussing for the event and turned to 12 Elation Platinum SBX hybrid moving heads and Platinum Beam 5R beam effect moving lights. "We had the SBX fixtures on both a front bar and back bar truss, creating effects on stage and towards the audience while the Platinum Beam 5Rs were used for mid-air gobo effects," Ashish Mehta, Director of Star Dimensions, explains. Ashish Mehta and Star Dimensions also provided technical support for the show, along with Syam Gopinath, who executed the trussing and lighting plot.
(Photos: rudgr.com)